New software helps coaches making decisions
Researchers from Creativelab – CIDESD (Research Center in Sports Sciences, Health and Human Development) and from INESC TEC are developing a processing and visualization software that allows examining variables of collective tactical performances from the position of the players.
28th February 2018
The connection between engineering and sports science – Swish – has been enabling the transformation of large volumes of data into important reports to help coaches making daily decisions. Hugo Paredes, André Sousa, Arsénio Reis, João Barroso, researchers from INESC TEC's Centre for Information Systems and Computer Graphics (CSIG) and Jaime Sampaio, Bruno Gonçalves, Nuno Leite and Nuno Lopes are responsible for this project.
This idea is part of NanoSTIMA project: Macro-to-Nano Human Sensing: Towards Integrated Multimodal Health Monitoring and Analytics. The project predicts the provision of wearable sensors or even implantable sensors with small dimensions (nano). INESC TEC sponsors the project that is in partnership with CIDESD, CINTESIS (Center for Research in Health Technologies and Information Systems) and IT (Institute of Telecommunications).
Its purpose is to move from the current paradigm of healthcare (surgery is considered the greatest exponent) to preventive medicine and therapeutic exercises. This should be done as soon as possible in order to manage citizen's welfare and health problems.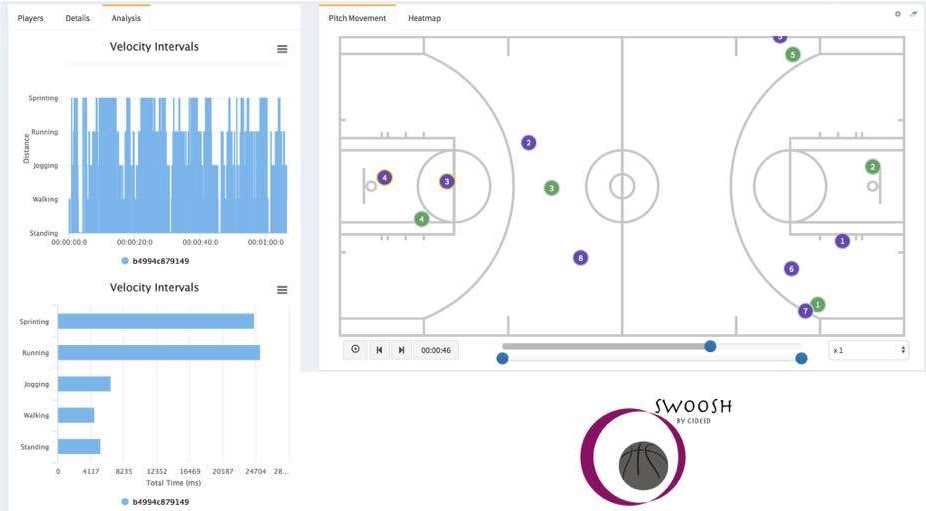 The project that has five lines of research (new sensor technologies, patient information, electronic registration of medical insurance, data analysis and decision and finally knowledge extraction) focuses on developing scientific skills between their partners in order to tackle the difficulties that this revolution will put in the future to the health sector.
CIDESD, which has more than 120 researchers, is the result of a 10 national higher educational bodies' consortium: Polytechnic Institute of Bragança, Sport Sciences School of Rio Maior – Polytechnic Institute of Santarém, University of Beira Interior, University Institute of Maia, University of Madeira, University of Trás-os-Montes and Alto Douro, Polytechnic Institute of Viana do Castelo and Polytechnic Institute of Guarda.
The researchers mentioned in this news piece are associated with UTAD.