SOE'23 - Space, Ocean and Earth Insights

The Quest to Inspire a Universe of Extreme Explorers 
- Register HERE -
FOLLOW THE EVENT LIVE ONLINE - https://vimeo.com/event/3492837/a99654f9a9
Portugal belongs to a nation of pure navigators and explorers. Our ancestors started their quest centuries ago, crossing unchartered seas and unveiling new territories! This fearless, unabated, bold, and adventurous character lingered on and explains why the Portuguese people remain engaged in breaking down frontiers to expand the horizons of humankind. Although historically and intrinsically connected with the ocean, we aspire to go farther: to outer space! And guess what? There's a lot in common between ocean and space exploration.
After the success of last year's event, the Space, Ocean and Earth Insights (SOE) workshop is back on June 15. The event is organised by INESC TEC – and co-organised by the UT Austin Portugal Program, the TEC4SEA Infrastructure, the Institute for Astronautical Sciences and Space For All Nations -, but under the auspices of GLEX. That is why, in this year's edition, SOE'23 will be held at GLEX's stage, adding key insights and a ground for discussion into the future of exploration.
In this sense, SOE'23 will be staged to the world from Terceira Island, in the Azores, a unique testbed to push the limits of science and technology in space and ocean-related research. On June 15, a handful of experts from around the world – including renowned scientists from industry, technology, policymakers and other key stakeholders - will come together under the same roof to talk you through state-of-art research across several fields of knowledge feeding into space, ocean and earth exploration.
While last year's event offered a bird's eye view of the synergies and connections between space, earth and ocean research and innovation, SOE'23 will take a deep dive into them with an agenda on "The Quest to Inspire a Universe of Extreme Explorers". In other words, this time, we'll look into the analogous nature of space and ocean exploration missions.
Without losing sight of past and present, SOE'23 will use strategic foresight to foster discussion between invited panelists and the audience about the future directions of space and ocean research to highlight points of intersection that demonstrate that when we learn more about one (extreme) environment we are on our way to gain more insights about the other.
This partnership between GLEX's organisers (The Explorers Club and Expanding World), INESC TEC, the UT Austin Portugal Program, and the TEC4SEA Infrastructure, the Institute for Astronautical Sciences and Space For All Nations points out the importance of the cooperation between scientists, policy makers, stakeholders, and the technology industry to leverage the potential of the space-earth-ocean interaction. Don't miss this one-off opportunity to get ahead of your peers and book your seat at SOE'23.
Stay tuned for more information on its program, invited experts and registration guidelines.
Registration is already open HERE.
More details about GLEX Summit: www.glexsummit.com.
PROGRAM
14:00-14:10 Opening Session: Álamo Meneses (Angra do Heroísmo Council)
14:10-14:20 CHAIRS: Yvette Gonzalez (IIAS, National Fellow of the Explorers Club) & Ricardo Conde (Portuguese Space Agency)
14:20-14:55 ANCHOR 1
João Carlos Nunes (Azores University | Geosciences Department)
Christyl Johnson (NASA Goddard Space Flight Center)
14:55-15:30 ANCHOR 2
Alfredo Martins (CRAS | INESC TEC)
Amy L. Kukulya (Woods Hole Oceanographic Institute)
Coffee-Break
15:50-16:55 ANCHOR 3
Moriba K. Jah (UT Austin)
Luis Sentis (UT Austin)
Carlos Espejel (ispace)
Aidyl Gonzalez-Serricchio (IIAS)
Musical Moment: INESC TEC Jazz Band - "BRING PORTO TO TERCEIRA ISLAND"
17:05-18:10 Round Table
Moderator: Christyl Johnson
Eduardo Silva (INESC TEC | TEC4SEA)
Telmo Carvalho (IPMA)
Richard Garriot (The Explorers Club)
18:10-18:15 FLAD Science Award Atlantic 2023 - Initiative: Elsa Henriques (The Luso-American Development Foundation | FLAD)
18:15-18:30 Wrap-Up and Closing Session: Rui Oliveira (INESC TEC) & Richard Garriott (The Explorers Club)
___________________________________________________________________________
ORGANISED BY:

CO-ORGANISED BY:
SPONSORS:
SUPPORTERS:
MEDIA PARTNER: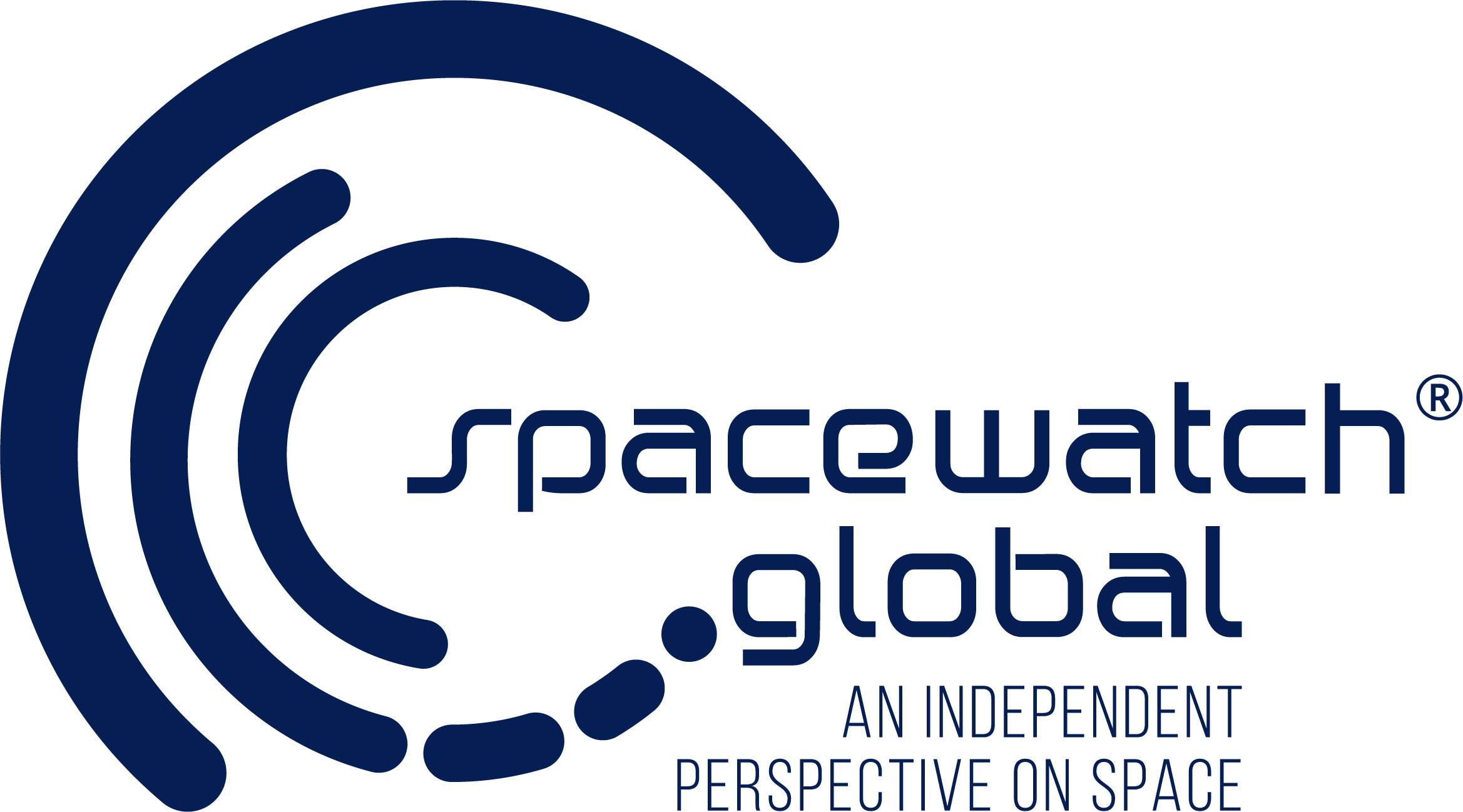 Reference: Nº03/C05-i02/2022
___________________________________________________________________________
SOE'23 SCIENTIFIC COORDINATOR: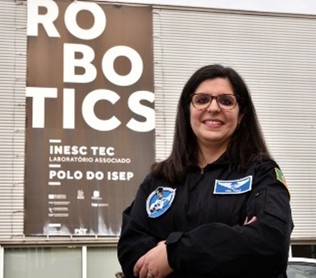 Ana Pires (Researcher | INESC TEC, Centre for Robotics and Autonomous Systems)
OTHER EXPERTS INVOLVED IN THE ORGANISATION:
Andreia Passos (UT Austin Portugal)
Catarina Carvalho (INESC TEC)
Joana Coelho (INESC TEC)
José Almeida (ISEP, INESC TEC)
Paula Lima (INESC TEC)
Rui Moura (FCUP, INESC TEC)
SUPPORTING TEAM:
Adriana Costa (UT Austin Portugal)
Rita Costa (UT Austin Portugal)
Sofia Maciel (UT Austin Portugal)
Vera Pinto (UT Austin Portugal)
___________________________________________________________________________
SOE'23 ORGANISER AND CO-ORGANISERS:
INESC TEC: The Institute for Systems and Computer Engineering, Technology and Science (Instituto de Engenharia de Sistemas e Computadores, Tecnologia e Ciência) is a private non-profit research institution, dedicated to scientific research and technological development, technology transfer, advanced consulting and training, and pre-incubation of new technology-based companies. As part of its mission to develop science-based knowledge with societal impact, INESC TEC relies on interdisciplinary research teams organised to address societal challenges or application markets with transnational relevance.
To address the scientific challenges of the institution, INESC TEC's internal arrangement relies on 13 research centres. One of those centres is named Centre for Robotics and Autonomous Systems (CRAS) and all the scientific work developed by INESC TEC in 6 main areas of research - i) autonomous navigation; (ii) long-term deployments; (iii) sensing, mapping, and intervention; (iv) multiple platform operations; (v) space-earth and space-water interaction and validation using innovative robotic technologies; (vi) exploration of underwater geological resources – is conducted by the INESC TEC researchers associated with this centre. CRAS shows an excellent scientific track record and vast experience in underwater technologies, geo-robotics for complex environments, research projects, advanced technology development for the sea, its operation and technology transfer.
To address the market needs, INESC TEC's internal arrangement relies on the TEC4, that promote the innovation made by the institution. TEC4SEA is one of those structures that specifically develops technological solutions to overcome the deep-sea challenges and empower the Sea Economy through sustainable approaches to explore and exploit living and non-living ocean resources. By ensuring an advanced platform for tests, research development, and interdisciplinary collaboration around sea-related topics through its TEC4Sea, INESC TEC has turned into a key stakeholder in designing and implementing national strategic infrastructures roadmaps for the Sea Economy.
In 2021, INESC TEC was the driving force to sign a Memorandum of Understanding (MoU) with the International Institute of Astronautical Sciences (IIAS) to establish a partnership covering six areas of intervention: science, technology, engineering, mathematics, education, and space research. The Portuguese partner entities include the Portuguese Space Agency (Portugal Space), the Porto School of Engineering (ISEP) and the Faculty of Sciences of the University of Porto (FCUP). This partnership aims to promote equitable and inclusive access to innovative opportunities for collaboration and research. This Memorandum of Understanding is the first agreement signed under Space For All Nations, an initiative by IIAS, where Ana Pires (SOE'23 Scientific Coordinator) is Co-Chair. Space For All Nations enables emerging nations and communities in the space sector to participate and contribute significantly to new solutions and innovations to preserve the planet.
UT Austin Portugal Program: This FCT Partnership with the University of Texas at Austin was the main organiser of the first edition of the Space, Ocean and Earth Insights Workshop in 2022 in Porto. SOE's agendas align well with the Program's Area for Earth-Space Interactions, which supports transatlantic cooperation in complex engineering systems and science towards a holistic approach to space technologies, sea, climate and clean energy. The Scientific Coordination of this core area of the Program is in the hands of Professors Luísa Bastos (FCUP, Portugal), Afzal Suleman (IST and the University of Victoria, Portugal/Canada) and Patrick Heimbach (UT Austin, USA).
TEC4SEA: TEC4SEA is a research infrastructure designed to support research, development, and test of marine technology for operation in the ocean environment, and is included in the Portuguese Roadmap of Research Infrastructures. It is open to both the R&D community and the industrial sector, and provides the equipment, expertise, and logistics needed to support those communities in developing, evaluating, and validating technological solutions designed for maritime environments, thus fostering and advancing the blue economy.
International Institute for Astronautical Sciences (IIAS): The IIAS is a DBA for Integrated Spaceflight Services. It is also a United States (US) research and education institute specializing in suborbital operational science capabilities, flight engineering systems, aeronomy, and bioastronautics. Through immersive training, testing, and research within high fidelity operational environments, IIAS enables professional suborbital flight preparation and deployable scientific research payloads. IIAS provides essential services to a safe and cost-effective microgravity and suborbital qualification program, serving as an unbiased integrator versed in combined human and payload integrations in the process of suborbital research and training. IIAS conducts upper-atmospheric, intravehicular (IVA) and extravehicular activity (EVA) pressurized suit, and space technology research. The program combines microgravity, high-altitude, geoscience, flight test engineering, space medicine, and operational science courses. All training courses are designed and instructed by former NASA astronaut instructors as well as IIAS team scientists.
Space for All Nations | SFAN: Space For All Nations (SFAN) is part of the IIAS and PoSSUM Project, and with the other two sister outreach initiatives (PoSSUM13 and The Out Astronaut Project) is developing, fostering, and facilitating access to space science, research, and opportunities that are open to everyone. Space For All Nations helps emerging space nations work among themselves to participate in pure science ventures of global importance while creating opportunities for these nations to collaborate with established space nations. Space For All Nations helps its member institutions develop STEM outreach activities within their own nations to inspire the next generation of space professionals. Ana Pires (SOE'23 Scientific Coordinator, INESCTEC) is the Co-Chair of this initiative.
Global Exploration Summit: The Global Exploration Summit (GLEX) was created in 2019 around the commemoration of the 500th anniversary of the Magellan's Circumnavigation and turned to be the most inspiring explorers meeting where the world's leading explorers, scientists and researchers share the latest discoveries, the most innovative technologies and the new missions that promise to revolutionize the future of exploration and humanity. The eco-responsible event preserves the pledge signed in the first edition with the Lisbon Declaration, where the club's members and international officials committed to an effort to inspire the world to protect our planet, animal species and natural resources, and accelerate the sharing of scientific knowledge.