INESC TEC will participate in the 2023 edition of "Aquaculture Europe", which will take place between September 18 and 21, in Vienna (Austria). This year's edition focuses on "Balanced diversity in aquaculture development".
Aquaculture Europe – organised each year by the European Aquaculture Society – EAS) – aims to address key themes to the sector, namely how aquaculture is facing several challenges, e.g., climate change, depletion of natural resources, loss of biodiversity, food safety and pollution, while presenting solutions towards a sustainable, empowered, profitable and climate-neutral sector.
INESC TEC's participation focuses on presenting the institution's progress in terms of ocean science, innovation, and entrepreneurship. Together with the collaborative laboratory B2E (Blue Bioeconomy Colab), INESC TEC will present the technological developments and applications, in a scientific and business context, exploring oceans' viability and sustainability.
The event will feature an exhibition area and an agenda including plenary sessions, workshops, networking actions and work/poster presentations.
INESC TEC agenda:
Available soon
More information and resources:
INESC TEC's institucional video
INESC TEC Science and Society Magazine
INESC TEC's TEC4SEA Innovation initiative
CONTACTS:
Carlos Pinho | Business Developer - TEC4Sea | carlos.pinho@inesctec.pt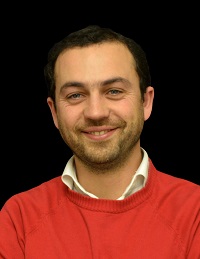 Paula Lima | Researcher – Centre for Robotics and Autonomous Systems/TEC4Sea | ana.p.lima@inesctec.pt