INESC TEC technologies present at Marinetech 2019
With proven international experience in the Marine Technologies area, INESC TEC was on the spotlight at the Marinetech event, organised by the Hydrographic Institute (IH), and at the workshop "Linking Earth Observation data and Sustainable Development across the Atlantic", organised by the IH and the Air Centre, which were an opportunity for Portuguese and foreign experts from the Sea sector to discuss the challenges of linking Earth observation data and sustainable development in the Atlantic.
16th December 2019
From 3 to 5 December, the Estoril Congress Centre hosted research institutions, instrumentation laboratories, marketers, maritime economic operators, public and private entities responsible for operations at sea and other economic agents with direct or indirect interests in the marine environment. There were three days of lectures and exhibitions to share experiences, successes, difficulties and development prospects for the sector that are on the UN 2030 Agenda for the Sustainable Development.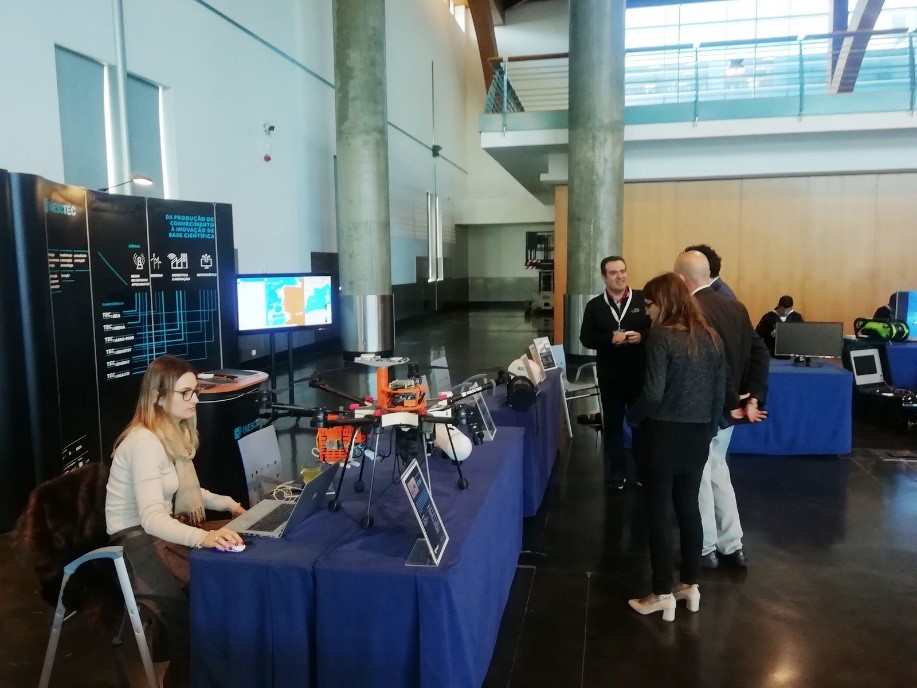 At INESC TEC's stand, there was an exhibition of marine technologies, such as the unmanned aerial vehicle STORK I, a drone for the control and protection of marine environments; the autonomous underwater vehicle SHAD, a torpedo-shaped micro AUV designed to navigate in complex volumes; and the Oceanic Gamma System technology for measuring gamma radiation in deepwater (up to ~ 100m).
The participants of the event also had the opportunity to meet Bluecom+/Grow, the long-range communications solution, which expands the broadband internet that exists onshore to remote areas of the ocean; and the optical fibres solutions to demonstrate the ability to monitor structures.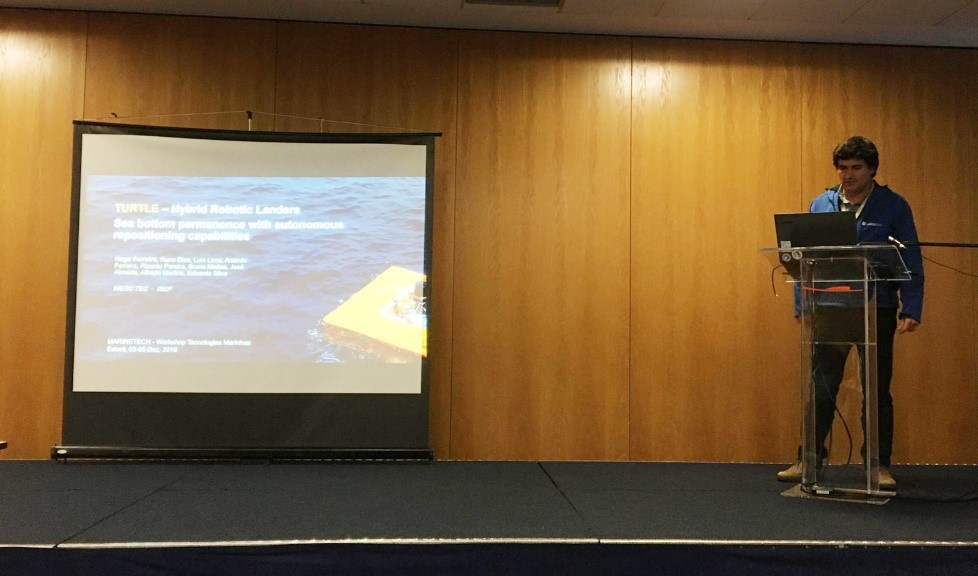 INESC TEC's researchers also had an active participation in the Workshop through lectures: on 3 December, Hugo Ferreira from the Centre for Robotics and Autonomous Systems (CRAS) presented the technology "TURTLE – Hybrid Robotic Landers – Sea bottom permanence with autonomous repositioning capabilities"; on 5 December, Artur Rocha from the Centre for Information Systems and Computer Graphics (CSIG) presented "Software Ecosystem for the Acquisition, Analysis, Processing and Publishing of Marine Observation Data"; also on the same day, Susana Barbosa from CSIG/CRAS presented "Challenges in data-driven assessment of coastal change".
In addition to the researchers responsible for the lectures, the researchers Ana Paula Lima from CRAS and Carlos Almeida from CSIG were also present at INESC TEC's stand.
The researchers mentioned in this news piece are associated with INESC TEC.