INESC TEC helps brands to improve their influence on social media through AI
Measuring, monitoring and improving the presence, social position and influence of companies and individuals on social networks.
26th May 2021
This is the main objective of the project "Advancing the Frontier of Social Media Management Tools", developed by INESC TEC's Laboratory of Artificial Intelligence and Decision Support (LIAAD) and High Assurance Software Laboratory (HASLab), in partnership with tech company SKORR, which uses advanced artificial intelligence and the analyses of social networks to help improve the performance of online brands.
"Social networks are powerful tools that help individuals and companies to build their brand and achieve greater social acknowledgment. The fast proliferation of social networks, the massification of the information produced, and the interconnection of information across multiple applications and platforms make it extremely demanding to monitor and manage our digital presence. The project carried out with INESC TEC allows us to improve the quality of our customers' digital presence, through the Skorr business platform," said Bernardo Galvão Lucas, co-founder of SKORR, a company specialised in digital solutions.
In order to improve the performance of the Skorr platform, the researchers explored advanced techniques for different purposes, like matching, grouping topics of interest and making predictive identification of eminent phenomena, resorting to a machine learning approach and taking into account the nature and morphology of the followers' networks.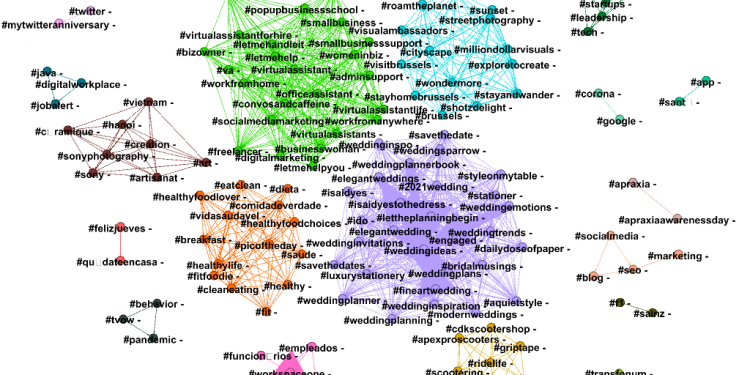 "The techniques used until now were traditional topic-modelling procedures, using long and inappropriate text documents for hashtags – therefore, more time-consuming and lethargic. Thanks to these algorithms and dynamic models for automatic categorisation of social network hashtags into topics, and for classifying users based on the probability of influencing others, we are able to reduce the model's learning time, as well as the time needed to calculate similarities, among other aspects. In other words, we explore the results from social networks' analyses, namely concerning the role of individuals in the network, the identification of the most influencing elements per topic, and the existing communities. We also measure the dissemination of information dynamically, ensuring constant updating", explained João Gama, researcher at LIAAD and professor at the Faculty of Economics of the University of Porto (FEP).
The platform will include a specific feature designed to analyse smart posts, based on advanced Artificial Intelligence algorithms, which will help to improve results and performance through indicators of influence for each topic. "The project helps users to promote information and to identify the main events-trends, thus improving their involvement and their influence on social networks", concluded João Gama.
The platform is now available on https://skorr.social/pt/skorr-social-a-app-mais-completa-para-influenciadores/
The project is co-financed by the ERDF through the Interface Programme. The global budget of the project is approximately €440K.
The INESC TEC researcher mentioned in this news piece is associated with UP-FEP.