Conference on Aeronautics, Space and Defence had the participation of INESC TEC
INESC TEC once again participated on the AED Days, the annual conference of the AED (Aeronautics, Space and Defence) Cluster Portugal, which is already in its 5th edition and that took place at the Taguspark (Oeiras) on 20, 21 and 22 November.
29th November 2018
This event, which was promoted by the AEDCP Cluster (Portuguese Cluster of the Aeronautics, Space and Defence Industries) and that already has 61 members between companies and research centres, aims at gathering the major national and international agents of these three sectors who are responsible for revenues of around EUR 1, 700 million.
José Carlos Caldeira, member of INESC TEC's Board, was the moderator in the session "New Business Models with Digitalization", in which it was discussed the intersectoral emergency of new business models with the digitalisation phenomenon and the opportunities and challenges that this causes for both current and new participants.
On 21 November, the project E4Value closed with a session that had the participation of Ana Barros, Dario Messina, Filipa Moreira and Ji Hoon Shin, collaborators of INESC TEC's Centre for Enterprise Systems Engineering (CESE). The E4Value - Innovation Dynamics in Aeronautic- project, which had a funding of about EUR 1 million from the Carnegie Mellon Portugal Programme, funded by the Foundation for Science and Technology, intended to evaluate technological, businesses and value chains advances in order to understand and to contribute to the creation of an aeronautic cluster in Portugal, ensuring the role of the Portuguese companies as centres of excellence. The project lasted for four and half years and had a partnership with the Center for Innovation, Technology and Policy Research (IN+), the Mechanical Engineering Institute (IDMEC) of the Instituto Superior Técnico of the University of Lisbon, the Carnegie Mellon University (CMU), and Embraer Portugal as industrial partner.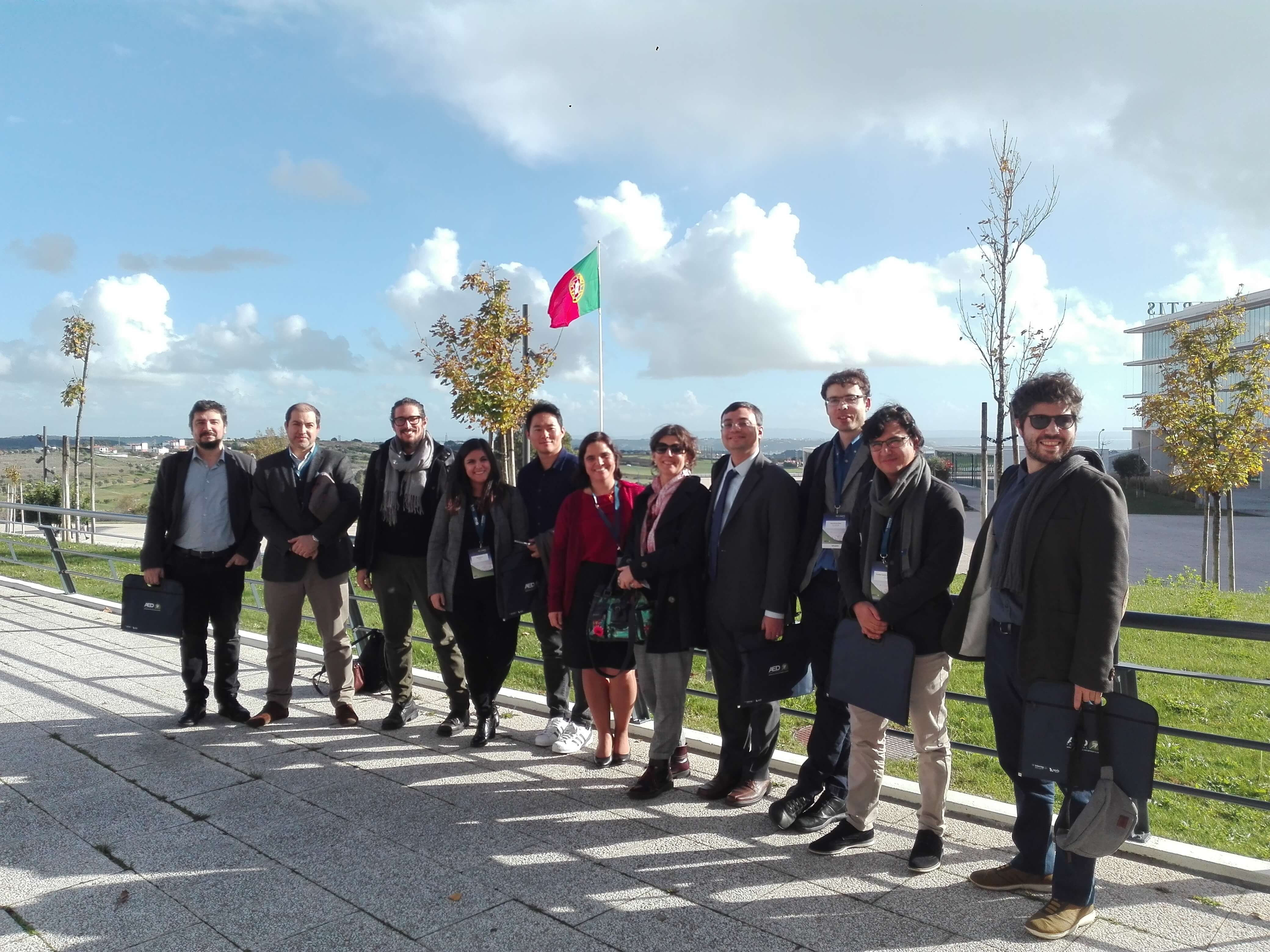 The last day of AED Days had industrial visits to the north and south of the country. This year, INESC TEC was part of a visit to the north, which also included a visit to the premises of INEGI, CEIIA and Caetano Aeronautic. At INESC TEC, the 30 participants got to know the Laboratory of the Centre for Robotics and Autonomous Systems (CRAS), located at the School of Engineering of Porto (ISEP), and then they went to the headquarters, where an institutional presentation was made by Rui Oliveira, member of the Board, and also the description of INESC TEC's expertise in the aeronautics, space and defence fields was presented by António Gaspar, Coordinator of the Centre for Information Systems and Computer Graphics (CSIG).
The researchers mentioned in this news piece are associated with INESC TEC, UP-FEUP and UMinho.